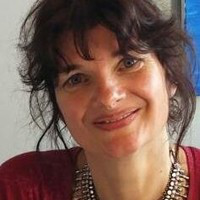 In this podcast, Women in Identity Ambassador, Angelika Steinacker, interviews Jacoba Sieders on her journey from a degree in ancient languages to a career in Identity Access Management. Hear why Jacoba believes that being bold, brave and creative are far more important qualities for an IAM leader than being a technical expert!
Jacoba Sieders is an independent, digital identity expert. She has held executive positions leading IAM and KYC functions for more than 20 years at major banks in the Netherlands and then in Luxembourg at the European Investment Bank. She also lived and worked in New Delhi, India for ING Group.
She is a member of various international expert groups and think tanks, was part of the Dutch Blockchain Coalition's SSI initiative, and is a member of the technical working group NEN/ISO.
Jacoba is Advisory Board member of ID-Next, the independent European think tank on identity, and Advisory Board member for the EU ESSIF-lab on SSI. She holds a master's degree from Leiden University in classics (Greek,Latin, Hebrew) but retrained to become an IT professional.
She recently moved on from corporate life and now focuses on strategic advisory assignments alongside speaking engagements and teaching masterclasses.
---