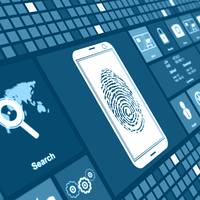 Emma Lindley, of Women in Identity, explains why diversity in the Identity sector goes far beyond simply supporting the progress of the women who work in it.
This week multiple organisations including ID4 Africa, Unicef, World Bank Group, Omidyar Network, Women in Identity and other communities have come together to promote the campaign of a verifiable identity for every citizen across the globe.
The 16th of September was International Identity Day and, today, September 19th, hundreds of delegates will meet in New York at the ID2020 summit to discuss how to address the fundamental issue that over 1.1bn people have no formal means of proving who they are - that's 1 in 7 people. But it doesn't stop there.
The World Bank estimates that in low income countries over 45% of women lack a foundational ID, which leads to a raft of socio-cultural issues that have far reaching implications for the inclusion of women and girls in our social and economic systems. How do we support women to gain foundational identity, to then empower them to build micro-businesses across places like Kenya or Bangladesh?
In their excellent blog, Identity is a human right … a woman's right … Dr. Savita Bailur (Caribou Digital) Devina Srivastava (ID2020) and Hélène Smertnik (Caribou Digital) highlight that women specifically suffer from identity poverty. They challenge that we need to focus on ways of creating #goodID that considers socio-cultural issues, data privacy concerns and consumer access to relevant technologies, regardless of nationality, gender or financial status. More than ever, we need the collaboration and the community in those markets made up of governments, regulators, companies as well as the technologists who will produce the identity systems of the future.
Is the Identity industry ready for #GoodID?
New identity "solutions" emerge every day, and yet despite them being developed in places like London and Silicon Valley with high levels of diversity, we still see many start-ups and established companies with little or no level of diversity in the teams building these solutions - they're all people from the same country, same socio-economic background, the same culture and same gender. When it comes to developing solutions that can be truly viewed as global, do we really understand the problem we are trying to solve? And do we have the right mix of people involved in helping us understand?
In a study on gender diversity, the UNESCO Institute for Statistics examined the gender gap in science and found that, worldwide, only 28% of science professionals are women. In Sub-Saharan Africa, only 30% of women are exploring careers in STEM and in Silicon Valley, 76% of technical jobs are held by men. (Source: Forbes). But it's not just gender diversity that is the issue. In the UK just 8.5% of senior leaders in technology are from a minority background.
The identity industry is no different. We do not have enough diversity, particularly at the coal face of product development. And this leads to the introduction of bias - a direct challenge to the aspirations of #GoodID.
We all apply natural biases through our daily lives - in our hiring and buying decisions, reviews and even in casual interactions. However well-intentioned we may be, our unconscious biases perpetuate stereotypes.
If everyone on your team looks the same and is from a similar background, you may reach consensus quicker on the main priorities for the company. But are those decisions the right ones? If your identity solution is designed to help recognise users that might struggle to prove their identity, how many of your team understand what it means to have no financial footprint or to live on benefits in social housing?
You may have a healthy representation of women across the organisation. But if they all tend to hail from the same cultural or educational background as male colleagues in similar roles, you're not going to get much diversity of thinking when it comes to problem solving.
The effects of bias
We are now starting to see the effects of bias within technology. And many of the solutions under analysis sit within or adjacent to the identity industry.
A study by MIT researcher Joy Boulamwini found that some facial-recognition systems produced an error rate of 0.8% for light-skinned men. This error rate increased when a white female face was shown and ballooned to 34.7% for dark-skinned women.
According to the study, researchers at a major U.S. technology company claimed an accuracy rate of more than 97% for a facial-recognition system they'd designed. But the data set used to assess its performance was 77% percent male and 83% white.
If the systems that run our banks, public services, travel companies and retailers are designed and tested with this level of obvious bias, the impact on all economies will be huge. In a world focused on driving efficiencies through the adoption of digital services, we need to ensure we are building for greater inclusion. It is an area that digital identity needs to focus on.
Can diversity help?
A study by the Boston Consulting Group (BCG) found that diversity increases the bottom line for companies. In both developing and developed economies, companies with above-average diversity on their leadership teams report a greater payoff from innovation and higher EBIT margins. The study found that "increasing the diversity of leadership teams leads to more and better innovation and improved financial performance." Companies that have more diverse management teams also have 19% higher revenue due to innovation.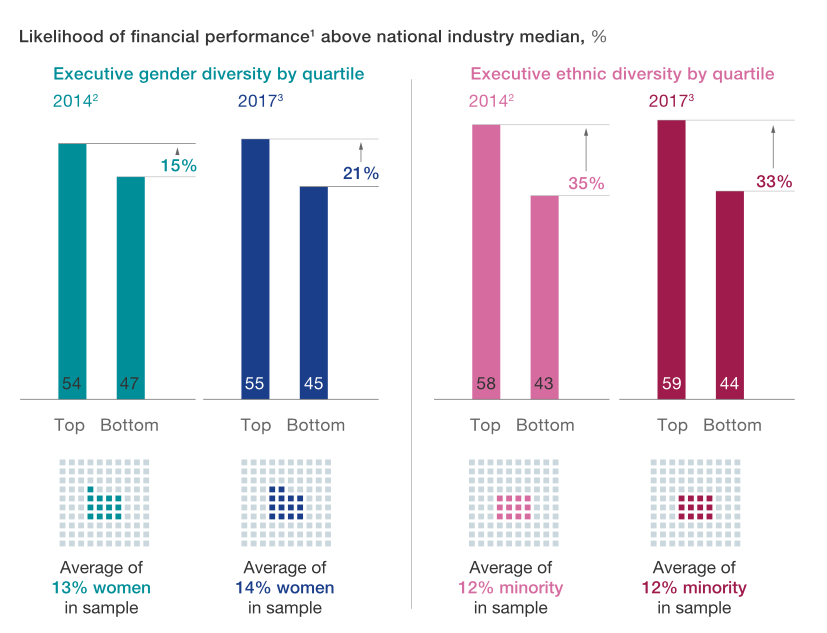 McKinsey Delivering Through Diversity
Additionally, research by McKinsey, Delivering Through Diversity, reaffirms the global relevance of the link between diversity (a greater proportion of women and a more mixed ethnic and cultural composition in the leadership of large companies) and company financial performance,. McKinsey measured not only profitability but also longer-term value creation, exploring diversity at different levels of the organisation and considering a broader understanding of diversity beyond gender and ethnicity.
These findings are hugely significant for tech companies, particularly given the number of start-ups where innovation is the key to growth. It shows that diversity is not just an aspirational metric; it is actually an integral part of any successful public, private or not-for-profit organisation.
What does this mean for the Identity industry?
When we think about this in the context of identity solutions, the need for diversity is even more fundamental. We deal in humanity and humanity is diverse; so the solutions we develop need to be able to recognise and embrace this diversity.
As an industry, we are developing standards, technologies and solutions aimed at confirming people's identity. So we need to consider also how we include those we aim to identify within our teams: in the design, testing and deployment of products and services.
Digital identity solutions built for everyone should be built by everyone.
The bottom line is: we're failing as a community to build the diverse, inclusive teams that are best equipped to tackle the world's identity challenges. And, as a result we run the very real risk of failing to provide the products and services the world's population actually needs. So, join the campaign for #GoodID by sharing this blog and ensuring your voice is included.
Author
Emma Lindley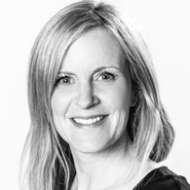 Emma Lindley is co-founder of Women in Identity a not for profit organisation focused on developing talent and diversity in the identity industry, and executive advisor on digital identity for Truststamp a provider of privacy protecting technology for the identity industry.
Over a career of 16 years in identity Emma has held various roles, most recently as Head of Identity and Risk at Visa, previous board level roles at Confyrm, Innovate Identity and The Open Identity Exchange, and was instrumental in the commercial development of GB Group's position in the identity market back in 2003.
She has been recognised in the Innovate Finance Powerlist for Women 2016 and 2017, KNOW Identity Top 100 leaders in Identity in 2017, 2018 and 2019, 100 Women in Tech Awards 2019, and was voted CEO of the year at the KNOW Identity Awards. She has an MBA from Manchester Business School and completed her thesis in Competitive Strategy in the Identity Market.
---