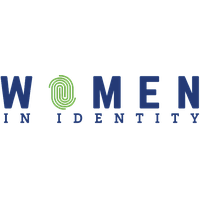 We were established to build a more diverse and inclusive community that will help shape the products and solutions developed by the identity industry.
Our Vision is to ensure that identity solutions intended FOR everyone are built BY everyone. And our Mission is to inspire, elevate and support a more diverse workforce across a variety of roles and sectors within the identity ecosystem.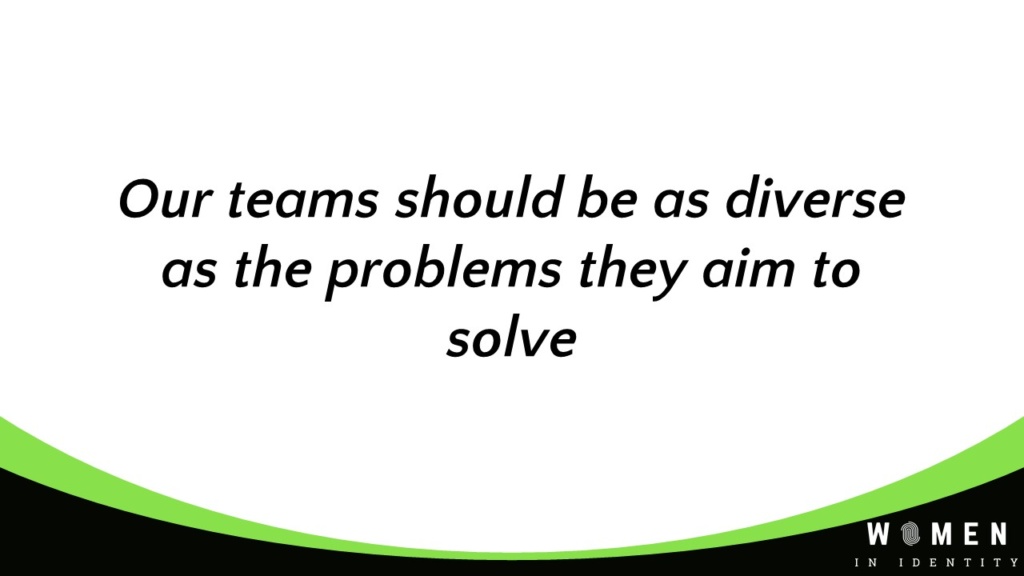 Given the increasing importance that an individual's identity plays in unlocking services that are essential for participation in the global economy, it is critical that identity solutions represent the needs of ALL communities. As part of our mission, we support grassroots development opportunities such as networking events, internships, educational research and personal development. All made possible by funding from our sponsors.
On the back of sustained growth since our formal launch in 2019, we are conducting a strategy review as to how we will best support the organisation for the next 18 – 24 months. To help with this, we are now seeking to recruit a part time Executive Director, to help lead the next phase of our growth. This is a paid position and the successful candidate will have strategic and operational responsibility for the execution of our vision and mission. supporting colleagues, our volunteer program as well as managing the infrastructure and budget of Women in Identity.
Responsibilities of the Executive Director
Reporting to the Board Chair, the Executive Director will have overall strategic and operational responsibility for Women in Identity's staff, programs, expansion, infrastructure, budget as well as the execution of its mission. Women in Identity, established in 2019, is a newly formed not-for-profit with over 2,000 global members. Knowledge of the digital identity industry is preferred but not required. This is initially a part-time job (up to three days per week) but is expected to become full-time. This role is hands-on and the ideal candidate will have experience designing and building out not-for profit teams and operations.
Leadership and Management
Ensure effective management of all programs including rigorous program evaluation, consistent quality of finance and administration, fundraising, communications, technology and operational systems as well as staffing.

Active engagement of volunteers, Board members, committees, alumnae and other partner organisations and donors. Ensure a high level of commitment and energy is achieved through this engagement.

Develop and maintain a strong relationship with the Board chair as well as other Board members. Serve as ex-officio on each committee. Seek and build board involvement in setting the strategic direction for Women in Identity.

Lead, develop and coach staff to ensure high engagement and performance in roles.
Fundraising and Communications
Support and expand all fundraising and revenue generating activities needed to sustain the existing programs and operations, including any global expansion

Manage all external events, working closely with corporate sponsors to ensure events achieve intended participation and exposure

Ensure all communications promote a strong brand and reputation and achieves the desired engagement with major constituencies

Serve as primary spokesperson for Women in Identity

Use their own network to continue to build and expand Women in Identity's reputation and visibility in the Identity industry as well as attract new opportunities
Business Operations
Hire and retain competent and qualified staff.

Ensure budget is adequate to support day-to-day operations as well as any growth expansion plans. Keep Board apprised of finances and budgetary needs.

Establish all necessary policies and procedures for effective management of operations.

Review and approve contracts for services.

Any other duties as assigned by the Board of Directors.
Ideal candidate experience and capabilities:
Senior level management expertise in strategic planning, finance, human resources, technology, legal, risk management, fundraising, business management and/or other industry specific knowledge

Strong diplomatic skills and proven track record of cultivating diverse relationships, facilitating and building consensus in a collaborative manner

Exceptional integrity and credibility. Holds self to high standard of accountability and ethics.

High emotional intelligence – well developed sense of self-awareness of strengths and limits and able to understand others' strengths and limits and uses this to deepen relationships and build trust and empathy with others

Strong work ethic, self-starter with high energy and a passion for Women in Identity's mission.

Effective communication skills – able to clearly communicate complex issues in a manner that is tailored to diverse groups

Leadership – able to inspire and motivate others, manage conflicting and competing ideologies, and demonstrate flexibility and adaptability to achieve compromise when necessary

Exceptional written and oral communication skills. Able to tailor message to board, donors as well as in-market volunteers and other staff.

Highly organized and strong attention to detail. Able to navigate both strategic and tactical issues with a pragmatic focus on delivering meaningful results to the board and volunteers.

Committed to the mission and vision of Women in Identity.
Interested? Get in touch with info@womeninidentity.org in the first instance.
---