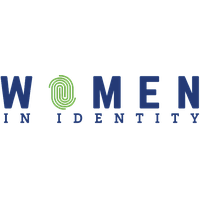 Press Release
London, UK, July 13, 2021
Not-for-profit champions of diversity in the identity sector, Women in Identity, have signed up a number of high profile sponsors including RBC (Royal Bank of Canada), GBG and the Omidyar Network for the Code of Conduct research project that was announced earlier this year.
The Code of Conduct will provide a set of Guiding Principles and an Implementation Framework to organisations that are designing, developing and/or deploying digital identity systems within the financial services sector.
The first phase of work is now underway with a comprehensive review of existing research to provide evidence of non-diverse thinking across all aspects of the identity ecosystem. This will be followed up by interviews with citizens across different economic landscapes, as well as organisations that implement identity systems for financial services use cases. With a clear problem statement and evidence of the global social and economic impact of exclusion, there will be a clear focus for the detailed framework development that will follow later in the Autumn.
Women in Identity research lead, Dr Louise Maynard-Atem commented: "More than one billion people worldwide lack a basic, verifiable identity — they are not on the 'identity grid'. And in the UK, it is estimated that nearly 1 in 4 people don't have traditional identity documentation. Without a recognizable proof of identity, there can be no financial or health inclusion, citizen inclusion or digital inclusion. By focussing on building out inclusive product teams, we believe our Code of Conduct offers a unique opportunity to ensure that identity products of the future can genuinely work for everyone. Working with our research and sponsorship partners, we're committed to designing a practical and pragmatic approach to becoming a truly inclusive sector."
Savita Bailur of the project's research partner, Caribou Digital, stated: "Around the world, people are often excluded from identity products or pathways which impact on their financial inclusion and independence. We're excited to be working with Women in Identity on the Code of Conduct. Through our research across mature and emerging markets, and working with multiple stakeholders, we aim to design actionable guiding principles for building more inclusive identification for financial products."
Mick Hegarty of sponsors, GBG, added: "We are in business to build trust in a digital world, so that everyone can transact online with confidence. That's why we are delighted to work with Women in Identity and sponsor this Code of Conduct, which will help ensure that digital identity works for everyone."
Women in Identity will be delivering this research in an iterative fashion and organisations wishing to participate in the research or sponsor further workstreams of the Code of Conduct project should contact Louise Maynard-Atem.
About Women in Identity
We are a not-for-profit, volunteer-led network of predominantly (but not exclusively) women working in the identity sector. Through engagement and outreach we support nearly 2000 members worldwide to bring their own value to the world of identity.
It's our belief that developers of identity systems must always consider how their products will work for people outside the majority group. We champion the inclusion of people of all races, genders, abilities cultures and ages within the teams responsible for designing, building and testing ID verification systems.
Diversity doesn't happen by chance. Organisations – and their leaders – have to make a conscious effort to recruit and develop individuals who don't look like them. Women in Identity offers events and support materials to promote best practice around hiring and developing diverse teams in our sector.
Research lead: Louise Maynard-Atem | Women in Identity
PR & Communications lead : Karyn Bright | Women in Identity
Twitter: @WomeninID
---