Women in Identity (WiD) is a volunteer-run, international not-for-profit membership organisation that promotes diversity and inclusion across the identity industry.
 
Our mission is 'To inspire, elevate and support a more diverse workforce in the digital identity industry'.
In doing so, we aspire to support innovation and the growth of our sector by ensuring that Identity solutions are:
'Built FOR Everyone BY Everyone'
#ForAllByAll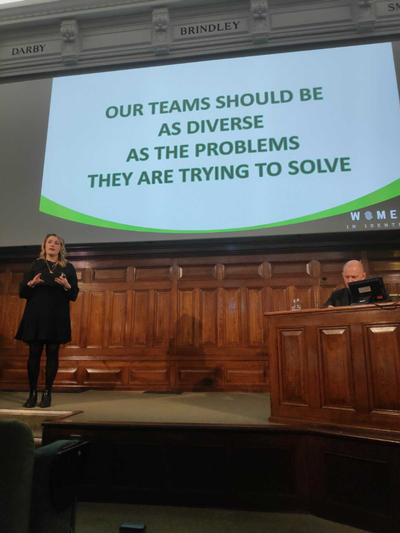 We achieve our aims through 4 workstreams:
Supporting women in the Identity Industry: speaker development, intern development and job advertisements



 

Research: market analysis, best practice and guidance



 

Thought Leadership: conference keynotes, blogs and media commentary



 

Collaboration: workshops, member meet-ups and participation at industry events
Learn more about Women in Identity's values.