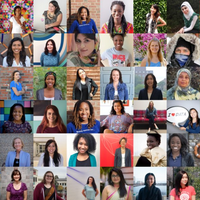 On October 21, Capital One hosted the 2nd Women in Identity DC Area Meetup. Speakers from both Women in Identity and Capital One brought a wealth of knowledge and experience to the (virtual) table. The entire meetup was moderated by Melissa Heng, Senior Director of Digital Product Management at Capital One. It included a number of great discussions on the issues of identity and privacy as well as the tools women need to succeed in the industry.
Leadership and Identity
Sara Strauss, the Senior Vice President for US Card at Capital One, kicked off with a look at why it is important to have diversity in leadership positions in general – and specifically within the identity space. Because everyone has implicit bias, it is crucial that all perspectives are represented when developing new technologies. As unique individuals, we all need an environment that encourages us to share our perspectives openly – they are critically important in the identity space.
Sara also shared some tips from her own experience
Embrace that you are different. Your perspectives matter and what you bring to the table is unique and valuable.

Don't try to look the same and think the same as everyone else because your uniqueness is what will set you apart.

When you are speaking up, speak what you believe not what you think you are supposed to say.

Find allies. Knowing that you have someone in the room who will support you, can give you the courage to stand out.
Networking for Professional Development
Career Development Facilitator Jennifer McCluskey then moved the discussion into a networking and professional development session. Attendees were able to share their anxieties and struggles with networking and Jennifer highlighted that these are common to ALL of us. What we need to do is shift our perception of networking from a negative, necessary, evil to a positive tool that can help us foster connections in our careers and everyday lives. Networking can help build our professional capital by giving us access to resources, information and influencers. It can give us the competitive edge we need to succeed. Attendees then took the opportunity to put those tools to the test, networking actively in several smaller breakout groups.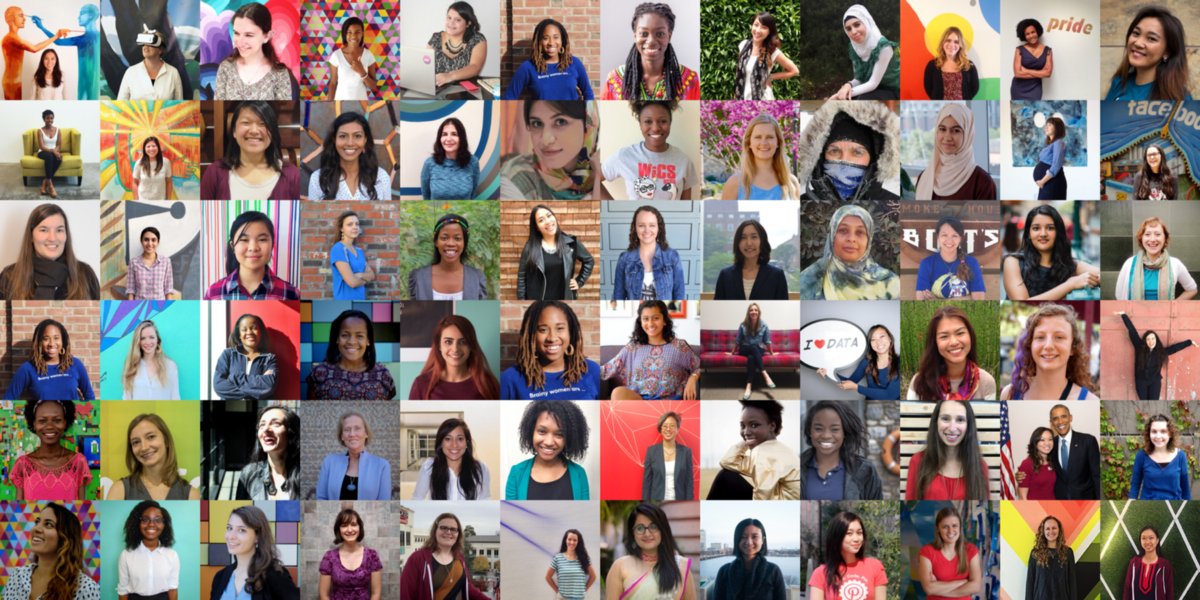 The Intersection of Identity and Privacy Panel Discussion
A panel discussion followed featuring Dr. Jenn Behrens, Becky Heironimus, Maggie Martin, Kimberly Sutherland and Sara Farmer. Panellists addressed several questions about privacy and identity and underscored the importance of communication and transparency when collecting and retaining data. Customers and users have a right to know what their information is being used for and,as a sector, it is our responsibility to make sure that they are informed and comfortable with the security of their data. Dr. Behrens suggested that more user friendly language around what is happening to our data in real time will help create an atmosphere of transparency.
Looking to the future, we need to provide customers with different authentication options. We can gradually increase the complexity of requirements as consumers become more comfortable with increasingly sophisticated technology.
The Power in YOU
Aparna Sarin, Vice President of Small Business Card at Capital One, then finished our conversation with an inspiring message: "As women, we have strengths that are hugely valuable." Her personal journey of discovery includes overcoming bad, self-deprecating habits. She referenced How Women Rise by Sally Helgesen and Marshal Goldsmith and described several common bad habits including a reluctance to claim our achievements, putting your job before your career, falling into the perfection trap, and many more. Overcoming these habits will allow us to focus in on our strengths and give us the courage to be confident, assertive, fearless and empowered leaders.
We finished with an overview of Women in Identity including our mission, goals and member activities. This includes an invitation to all participants – and our readers (men and women) - to sign up! https://www.womeninidentity.org/become-a-member.
We had such excellent conversations on identity, privacy and our role as women within the industry. And we thank the many inspiring women who provided attendees with practical and accessible tools to succeed in the identity space.
Thank you to everyone who participated and made this event such a success!
Author
Kay Chopard Cohen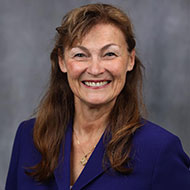 Currently the president of Chopard Consulting based in Northern Virginia, Ms. Chopard has more than 35 years' experience in executive leadership in business and nonprofit organizations in Washington, D.C. She has a reputation as a transformative leader who has led organizations through launch, transition, and sustainability to deliver aggressive results. She is committed to achieving success through courageous management practices by leveraging organizational strategy, structure, and culture to reach goals and optimize results.
Ms. Chopard excels at building networks and collaborations and is accustomed to getting a seat at the table where she is known to "lean in" with clarity of thought, vision, and enthusiasm. Ms. Chopard has recently accepted the position of U.S. Ambassador for the Women in Identity organization and brings her devotion and expertise to the leadership team to further encourage women in the identity field and the broader tech industry. Ms. Chopard is also an attorney and has practiced at the local, state, and national levels of government before leading several international nonprofit organizations as executive director.
---