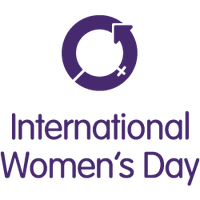 Why do we need International Women's Day?
IWD began back in 1911 and has been held annually ever since. While, in many ways, gender parity has come a long way, 2020 still presents countless challenges for women to be treated equally with men worldwide. These include, but are certainly not limited to, the gender pay gap, violence against women and bias in research affecting women's lives (such as health and technology).
This year, on March 8th, organisations and individuals worldwide will celebrate the invaluable contributions that women make to society. We will be inspired by stories of progress and how they could relate to our own situations, and we'll be encouraged to uplift those women in our lives who may need our support – however small.
Women in Identity and International Women's Day
The story of women's struggle for equality belongs to no single feminist nor to any one organization but to the collective efforts of all who care about human rights.

[Quote from Gloria Steinem]
Women in Identity (WiD) is one such organisation striving for equality. Not just for the benefit of gender non-discrimination, but also to assist those organisations that develop and use digital identity solutions. We believe that end users will benefit from more diverse teams creating solutions because we ultimately create services that work for all.
View our vision, mission and values here.
Our work predominantly supports three of IWD's key missions:
To celebrate digital advancement and champion the women forging innovation through technology

To champion women of all backgrounds who dare to innovate, lead, and uplift others towards a more equal and inclusive workplace

To support women to earn and learn on their own terms and in their own way
Being a woman in identity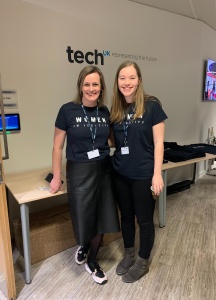 I love being part of the identity industry, solving challenges to user experience and security for client organisations. Being a woman in identity, it's often strikingly obvious how outnumbered we are at conferences, in discussion rooms etc. But we need diverse workforces to bring a variety of approaches and expertise if we are to cater for diverse sets of users.
I think it's easy to be passive about the problem of lack of diversity: "I'm not biased so I don't need to change anything I'm doing" or "the problem is getting better already". But for real change to happen fast, we need to be proactive in finding ways to help everyone understand what it is that prevents diversity in our sector and, together, learn what steps we can take to remove inherent biases. That's why I joined Women in Identity.
Of course it's not all bad – identity conferences are usually one of the few events without a queue for the ladies' toilets! And I've met an amazing group of women and men who do inspirational work every day.
Join us
Create a free member profile here – everyone is welcome to join and participate in our community.
Get involved in our online forums, follow us on social media, or meet us at events! Find out where we are here.
And don't forget to join the IWD social media campaigns on Twitter using #IWD2020 and #EachforEqual!
Author
Francesca Hobson
Francesca entered the world of digital identity in December 2018 as Content Marketing Manager at Ubisecure, originally based in Heidelberg (Germany) and now in Manchester (UK). In this role, Francesca drives content and related marketing activities at Ubisecure, across its business regions – including the Nordics, the UK, Benelux, DACH and the US.
Francesca has always been passionate about feminist issues, writing her BA Classical Civilisation dissertation on the portrayal of female sexuality in ancient Athens as a means to justify the patriarchy – a subject that, in many ways, still resonates today!
Francesca got involved with Women in Identity after attending its official launch in 2019 and was inspired by the brilliant work its founders were doing to promote diversity in the identity industry. She is now a member of the WiD leadership team, managing the website content.
---