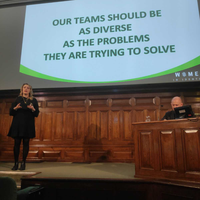 We often get the comment "identity isn't just about women, so why are you called Women In Identity?"
And it's true. Humanity is diverse and therefore identity – and digital identity – has to be intersectional. It has to represent humans in all of our multidimensional elements. People are rarely one thing…they can be different colours, classes, religions, genders and mix of all of these!
A movement can start in many ways but it needs a catalyst. For the digital identity industry, Women in Identity has been that catalyst.
It is our mission to ensure the debate around identity moves far beyond the levels of diversity currently represented in our industry.
The debate should be reflective of everyone who may use an identity system and have a view on the way the world works. Only by including a diverse range of people in the design, development and deployment of identity solutions, can we ensure that identity solutions will work for everyone. Human-centred design is critical in identity systems, we need to walk the talk.
Two years ago a few women in the digital identity industry decided to start a small group because:
Women are an underrepresented group in the identity industry: FACT.

When we attend conferences or business meetings, we often feel a surge of 'imposter syndrome', translated to "what am I doing here?"
Finding people with whom we have lots in common is hard. When the room is full of people who look entirely different to you, you instantly hear that inner voice rear up; "You don't belong here."
Yes, we started Women in Identity because we wanted to create an instantly recognisable place where women could go to meet others.
But it has quickly become so much more than that because if you look at points 1,2 and 3 above and ask the same question of race, class, ability, ethnicity and other intersections, the answer is the same.
All these groups are underrepresented in the digital identity industry – just go to any identity conference, you'll see. and the limited diversity is clear to see.
Digital identity systems intended to work for everyone should be built by everyone
Today, with nearly 1000 members (men as well as women) worldwide with chapters in Australia, Canada, Germany, Singapore, The Netherlands, New Zealand, UK and USA, we are championing a much more fundamental cause: that digital identity systems intended to work for everyone should be built by everyone. And through our partnership with organisations like ID4Africa and the support of global sponsors such as Microsoft and Mastercard, our strategy for 2020 is to expand into new regions and ensure that our membership is a place to be reflective of the humans we are trying to build identity systems for, globally.
Anyone can join Women in Identity, irrespective of gender, age, ability, class, socioeconomic background, religion or position.
You just need to believe in our vision and mission and connect with our values.
So…. in answer to "Why is it called Women in Identity?", we simply answer: Why Not?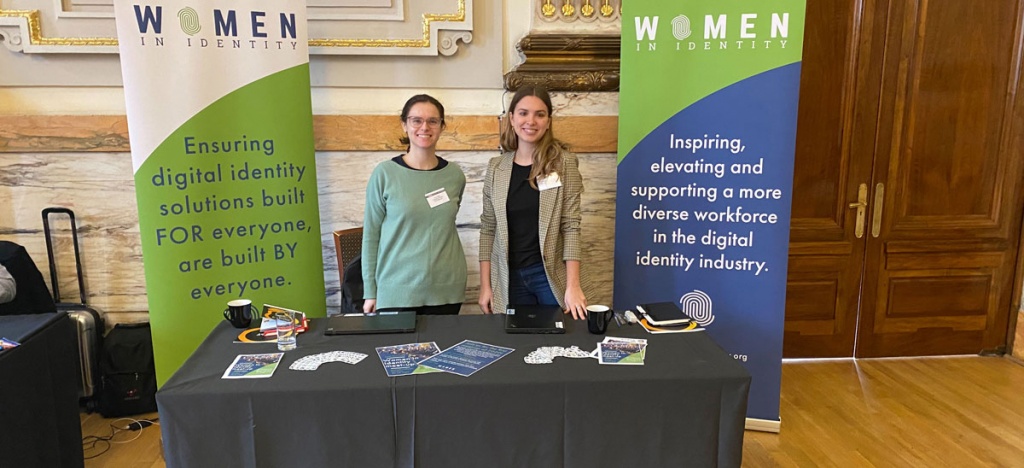 Author
Emma Lindley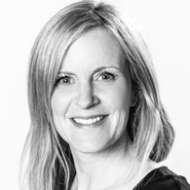 Emma Lindley is co-founder of Women in Identity a not for profit organisation focused on developing talent and diversity in the identity industry, and executive advisor on digital identity for Truststamp a provider of privacy protecting technology for the identity industry.
Over a career of 16 years in identity Emma has held various roles, most recently as Head of Identity and Risk at Visa, previous board level roles at Confyrm, Innovate Identity and The Open Identity Exchange, and was instrumental in the commercial development of GB Group's position in the identity market back in 2003.
She has been recognised in the Innovate Finance Powerlist for Women 2016 and 2017, KNOW Identity Top 100 leaders in Identity in 2017, 2018 and 2019, 100 Women in Tech Awards 2019, and was voted CEO of the year at the KNOW Identity Awards. She has an MBA from Manchester Business School and completed her thesis in Competitive Strategy in the Identity Market.
---