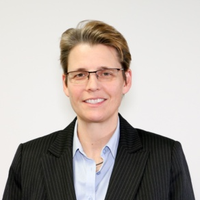 Reflections from an androgynous, 'out' gay woman in the world of technology
Pride month often makes me reflect on how far the LGBTQ+ community has come, but also on how far we still have to go. I have read so many moving often heartbreaking "coming out" stories and have often wondered if I should write my own. Then it occurred to me that I have never read anything about what it is like to be an 'out' lesbian in the corporate landscape. In fact, it is only recently that I have met and connected with other gay, bisexual and transgendered women in technology – one of the many benefits of being a part of Women in Identity, I guess!!
Let me start by saying I refer to myself as a "gay woman". For some reason, the term "Lesbian" just sounds too clinical to me – like a condition for which one may possibly need shots :). The term "gay" somehow sounds far more fun and life affirming. Really though, it is a personal thing – all about which one fits with your heart and your head. It's a core part of one's own identity. For me, gay fits.
I officially came out at the age of 29, a few years after the birth of my son. Although I always knew I was "different", no one could ever accuse me of not giving heterosexuality a good ole' college try! Therefore, it was vital to me to spend the rest of my life "being me" without apology – and that has meant professionally as well as personally.
My formal training was in Fine Art, but my meandering career path eventually led me to technology. For more than 25 years I've had various roles from Strategic Alliances and Product Management, to Research and Strategic Marketing. Today, my focus is on Remote Identity, Document Verification and Digital Identity.
It's not just who you are – it's where you are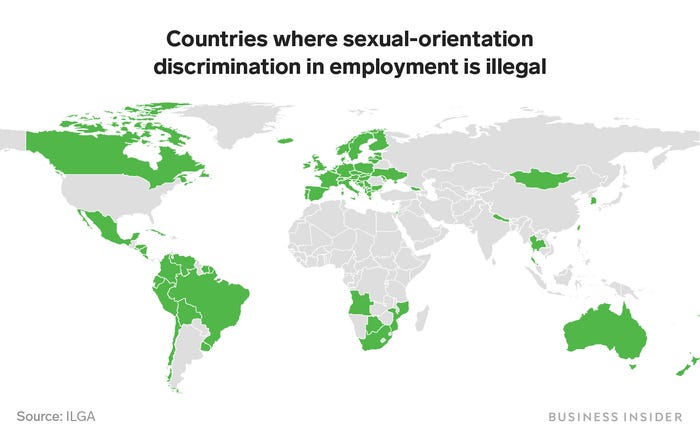 I am very thankful to be a Canadian, always have been. Canada has been one of the leaders in human rights and citizen protections through concrete legislation. It is certainly worth celebrating that employment laws and societal acceptance of LGBTQ+ rights have shifted dramatically in last quarter of a century. Even the US Supreme Court just made a landmark ruling forbidding workplace discrimination, protecting gay and transgender employees.
Still, even where there are laws providing protections and legal recourse, there is still a challenge in changing ingrained perceptions, stereotyping and commonplace discriminatory behaviours.
Starting a new position in a male dominated industry
Everyone has experienced the nervousness and excitement of joining a new company. Being a woman in an industry that is male dominated is one factor that causes anxiety enough! (In 2018, only 20% of all jobs in technology were held by women.) Now add in being androgynous and gay. It may be intersectionality at its best, but It brings with it nagging questions like:
How do I collectively "come out" in a clear but informal way? Heterosexuals never have to announce their sexuality to their new colleagues. Imagine discussing this casually with your team, your boss, your department, your whole company. You have to either intentionally choose to:

Be vague – changing pronouns, being disingenuous, and not connecting on the same level with your coworkers around the "water cooler" – for your entire career

Be true to yourself but understand it may have negative implications

Will my identity affect:

My work environment?

My access to visible projects?

My road to promotion?

How will my male colleagues treat me?

Like "one of the boys"? This has pluses and minuses.
Plus: You are a "quirky" equal. Which is rare for many women.
Minus: They may make assumptions that you feel exactly the same way as they do – including about women. Not easy when conversations become disrespectful or shift towards sexual harassment.

Like a threat or competitor?

How will my female colleagues treat me?

Candidly, I do not fit in well with the ultra view of a powerful businesswoman. I often feel like a different species.

What will happen if I have to share accommodation with other female colleagues? Will my status as a gay woman make the situation uncomfortable for everyone?

What happens if I have a problem with a co-worker, a supervisor, a client?

Are there policies specific to LGBTQ+ concerns and redress?
A History of Workplace Challenges
In the late '90s, I chose to leave a job as the result of homophobic remarks specifically about me. I demanded an apology from the CEO and threatened legal action but, ultimately, I decided I needed to be in a more inclusive business culture if I were to thrive.
71% of women have worked in a tech company with a strong "bro culture." The majority that have worked in male-dominated environments have felt excluded, unsafe, and uncomfortable.
At another company, my personal property was destroyed and my workspace violated when a nameless person vandalized my office. The catalyst for this action was not difficult to determine:
An LGBTQ+ Film Festival poster was removed and some kind of liquid poured over it;

A calendar with daily LGBTQ+ historical facts had been shredded and thrown in the garbage and;

A calendar of Michelangelo art was on the wall, depicting "The Creation of Adam".
I did what you are supposed to do: I filed a complaint with HR. (The company was suitably shocked and supportive.) But the incident was never resolved nor spoken of again.
No policies were ever changed.
Lots of room for optimism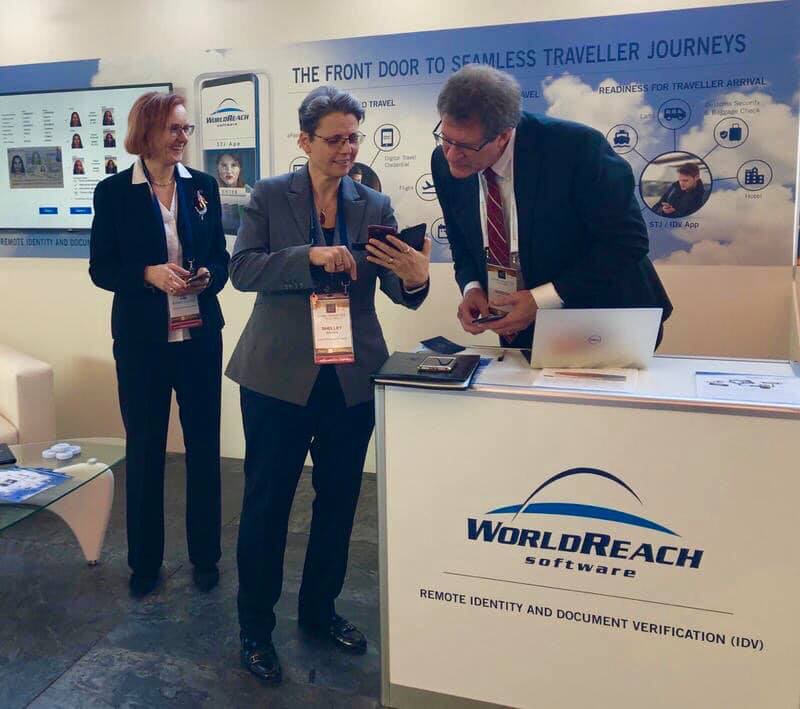 Despite these instances of workplace homophobia, in general, my career through technology has been a successful – and a happy – one. I continue to make important connections and contributions. I feel I have been able to climb the corporate ladder unhindered, especially in this last decade.
Today, I am the Director of Marketing at WorldReach Software, a Canadian company and leaders in remote identity and document verification. WorldReach not only has truly diversity-driven and inclusive policies, their company statistics prove it:
A woman founder

50% of Senior Management are female and have been with the company for more than 20 years

40% of all staff are women, including 67% of Technical Team Leads and

19 different Languages are spoken by employees
Now I can just be me – at home and at work. It is a blessing. Every now and again, I get called "Sir" or am asked to leave a women's bathroom when I'm travelling. Given how far LGBTQ+ rights have come, I can live with that.
I am exceedingly grateful for the scores of gay, bisexual and transgendered women who suffered greatly and fought hard for the rights I enjoy today. They have paved the way for the promise of equality for all. I commit to doing everything I can to make it easier for the next generation of LGBTQ+ people to thrive. It is the very least I can do.
Author
Shelley Bryen
Shelley Bryen has been the Marketing Director at WorldReach Software since 2009. Having worked in the technology industry for more than 25 years, Ms. Bryen has broad experience in digital content management, marketing communications, social media, strategic alliances, product management, event management, marketing research and strategic marketing. Her industry knowledge includes embedded technology, public safety, consular, border management, immigration and digital identity verification. Her professional activities include: the Digital ID and Authentication Council of Canada's (DIACC) Pan-Canadian Trust Framework (PCTF) Expert Committee (TFEC), the International Border Management and Technologies Association (IBMATA), and the Biometrics Institute.
---