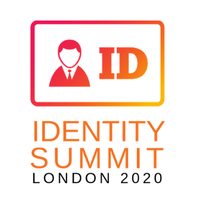 London, United Kingdom – 12 November 2019 – Goode Intelligence (www.goodeintelligence.com) is delighted to announce Women in Identity as its Strategic Partner for Identity Summit London 2020 on Thursday 30 January, hosted by Rise London.
Identity Summit London 2020 will showcase the latest innovations and technology in identity, featuring keynotes, demonstrations and panels with experts and practitioners across government and consumer identity with case studies across a wide variety of industries, organisations and products. Emma Lindley, Co-founder of Women in Identity will be speaking and chairing a panel session on diversity and inclusion in identity at the summit. 15 complimentary tickets are being made available to members of Women in Identity to ensure that those who otherwise may not have been able to attend can participate and contribute to the day. More details on how to apply for one of these tickets is available by emailing events@womeninidentity.org
"Ensuring that diversity is embraced across the identity industry is fundamental to addressing the question of effectively and securely identifying people online. We need to enable ALL people to perform digital tasks in a safe and secure manner," said Alan Goode, CEO & Chief Analyst, Goode Intelligence. "That's why we are delighted to welcome Women in Identity as our Strategic Partner for the London Summit. As key representatives of the campaign for inclusion and diversity in the identity industry, Women in Identity brings an important perspective to the discussions that will be taking place."
"If the identity sector doesn't start taking diversity seriously, its products will fail for whole sections of the population. And that will mean governments having to pick up the pieces and ensure availability of finance and essential services for all. We are delighted to support Goode Intelligence in bringing these issues to the fore at this important forum," said Emma Lindley, Co-Founder, Women in Identity.
For more information about Identity Summit London 2020, and to register, please visit: https://events.eventzilla.net/e/identity-summit-london-2020-2138736792
About Women in Identity:
Women in Identity was founded in 2019 to inspire, elevate and support our members to help create a more diverse workforce across the identity industry. From support through coaching, mentoring and access to job boards to research and product testing we aim to ensure that digital identity solutions built for everyone are built by everyone – to the exclusion of no one, regardless of gender, ethnicity, age or status.
About Goode Intelligence:
Goode Intelligence is a leading identity and biometrics research and consulting organisation founded in 2007 and based in London. For more information about Goode Intelligence please visit www.goodeintelligence.com
For information about Identity Summit London 2020 contact:
Michelle Goode, Chief Operating Officer, Goode Intelligence
Tel: +44(0) 203 633 1269 Email: michelle.goode@goodeintelligence.com
Web: https://www.goodeintelligence.com/london-2020/
Issued by:
Goode Intelligence
Email: enquiry@goodeintelligence.com; Web: www.goodeintelligence.com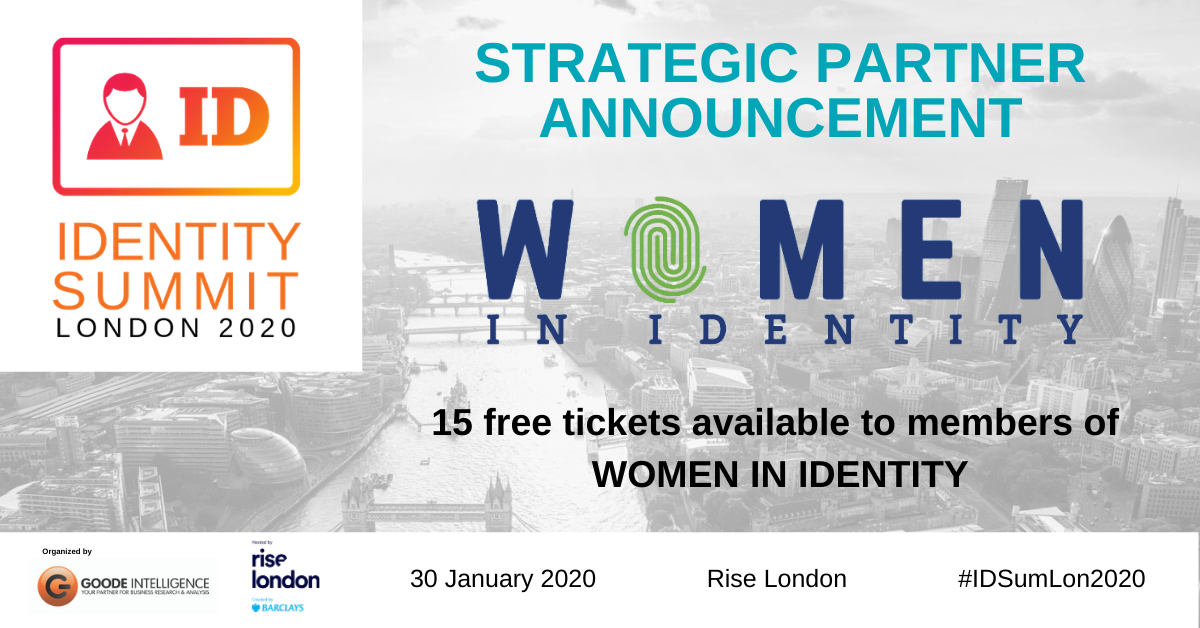 ---